Women Entrepreneurs Radio
Mission of the Women Entrepreneurs Radio Podcast
Foster a supportive community of women entrepreneurs
Help women succeed in their entrepreneurial endeavors, providing valuable tips and resources from women who have been there
Promote women-owned businesses and support the economic empowerment of women
Entrepreneurs from countries including, the United States, Canada, Mexico, Singapore, Tanzania, France, Ecuador, Uruguay, Germany and the United Kingdom have been featured on over 400 episodes of the show.
Reviews for Women Entrepreneurs Radio™
"It was such a joy being on Women Entrepreneurs Radio with Deb Bailey. We had such a great time chatting, laughing and creating a great show. I felt like we'd known each other a long time. What a wonderful experience it was!"
-Erin Summ, Confidence Coach, CPC
www.ErinSumm.com
"The whole experience for my interview with Women Entrepreneurs Radio was seamless. Deborah's team was efficient and accurate in communicating the details, and the process was well organized. Deborah herself immediately put me at ease. From the moment we started talking I felt comfortable with her. She was prepared with questions to guide the conversation and bring us back on track whenever necessary, but listened and allowed the conversation to unfold. I enjoyed our chat, and I am glad we get to share it with the listeners."

-Melissa Forziat
Melissa Forziat Events
www.melissaforziatevents.com
Great Podcast for Women Entrepreneurs

"I found this podcast last week while on social media and I haven't stopped listening yet! The interviews offer so much value. I really enjoyed in episode with Melinda Chen in her discussion about selling to big clients. She provided great insight on who to sell something I am not always comfortable with.

I also enjoyed Ronnika Ann, she is such an intellegent young lady with a wealth of information. I can't wait to listen to all 300+ episodes. I Love this Podcast! Keep up the great work!"
-Lakisha Sarbah
* Women Entrepreneurs Radio™ named as one of the:
Top 7 Podcasts by Women for Women


Women Entrepreneurs Radio™ platforms include:


Listen to Women Entrepreneurs Radio™ on Podomatic: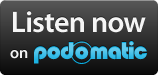 http://dbcoach.podomatic.com/
Women Entrepreneurs Radio on iHeartRadio
https://www.iheart.com/podcast/263-Women-Entrepreneurs-29945158/
Women Entrepreneurs Radio on Spotify
https://open.spotify.com/show/1QS8l13Z2QstMTuYqq6GZv


Subscribe to Women Entrepreneurs Radio™ on iTunes
https://itunes.apple.com/us/podcast/women-entrepreneurs-radio/id939410730?mt=2
Subscribe to Women Entrerpreneurs Radio on YouTube
https://www.youtube.com/channel/UC_DQHoNssvtSsdyIGxn0PHw?view_as=subscriber
Click here to Subscribe to Women Entrepreneurs Radio™ on an Android app
Listen to Women Entrepreneurs Radio™ on Soundcloud
https://soundcloud.com/deborah-a-bailey
Listen to Women Entrepreneurs Radio on Libsyn
As of 2017, selected episodes from the show archive will be moving to Libsyn. More shows will be uploaded each month. Check out the archive of Women Entrepreneurs Radio shows from 2008 to the present:
http://womenentrepreneursradio.libsyn.com/